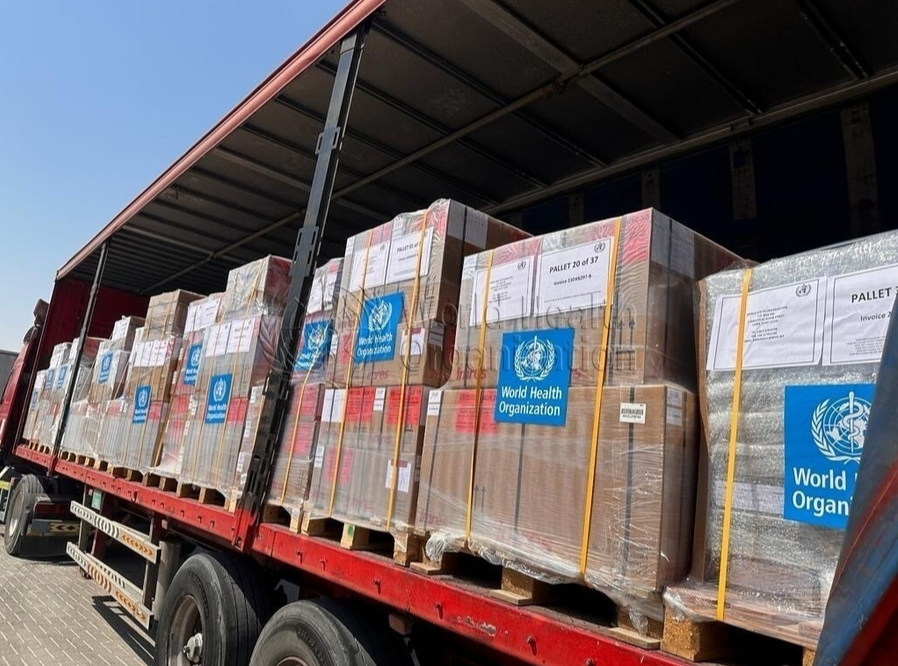 The World Health Organization (WHO) is poised to begin the transfers of medical supplies to the embattled Gaza Strip on Friday as part of a humanitarian convoy of 20 trucks, said WHO Director-General Dr Tedros Adhanom Ghebreyesus Thursday. 
But he and other senior WHO officials said the corridor needs to remain open permanently in order to respond to the gaping health and humanitarian needs that have emerged amongst Palestinians in Gaza where over 3,500 people – mostly women and children – have been killed and around 12,000 injured since  7 October.
Fighting broke out after Hamas broke through a border fence separating the enclave from pre-1967 Israel, killing over 1300 people in 22 rural communities.
Tensions were at fever-pitch Thursday evening in the region, as Hamas continued firing barrages of missiles into southern and central Israel, Lebanon aimed fire from the north, and Israeli officials hinted that a ground invasion of Gaza could be imminent, following 13 days of aerial bombings.   
"The situation is very dire and at a breaking point," said Tedros. "We have been waiting with the supplies for a week. And with more attacks and less service, the levels of casualties will continue to rise. We hope there will be a crossing tomorrow."
In line with a deal brokered by the United States, Israel on Wednesday agreed to allow an initial 20 trucks of medicines, food and water to enter Gaza through Egypt's Rafiah border crossing.
"He [Israeli Prime Minister Binyamin Netanyahu] agreed that what he would do was to open the gate to let up to 20 trucks through, to begin with," said US President Joe Biden, interviewed by reporters aboard Air Force One, following a one-day trip to Israel.  
Just a drop in the ocean of need  
But the 20 trucks Israel has agreed to let pass is only a "drop in the ocean" of what is needed right now in Gaza, WHO officials said. 
"It's great to have a start. It's fantastic that we're beginning and I will pray this evening, and I don't pray very often that that border will open tomorrow," Ryan said.
"But we then need to take this beyond that beyond the gesture and then we need to make sure that a corridor is a corridor. Humanitarian assistance needs to move every day. 
"Two and a half million people need assistance," Ryan added. "Twenty trucks is a drop in the ocean of need right now in Gaza…. We have the risk management processes in place. We have the means to monitor the delivery, but we need to be able to have access and we need to be able to have the deconfliction guarantees that will allow our staff to operate on the ground and do their jobs."
Diesel fuel is for hospitals, desalination plant – and to bake bread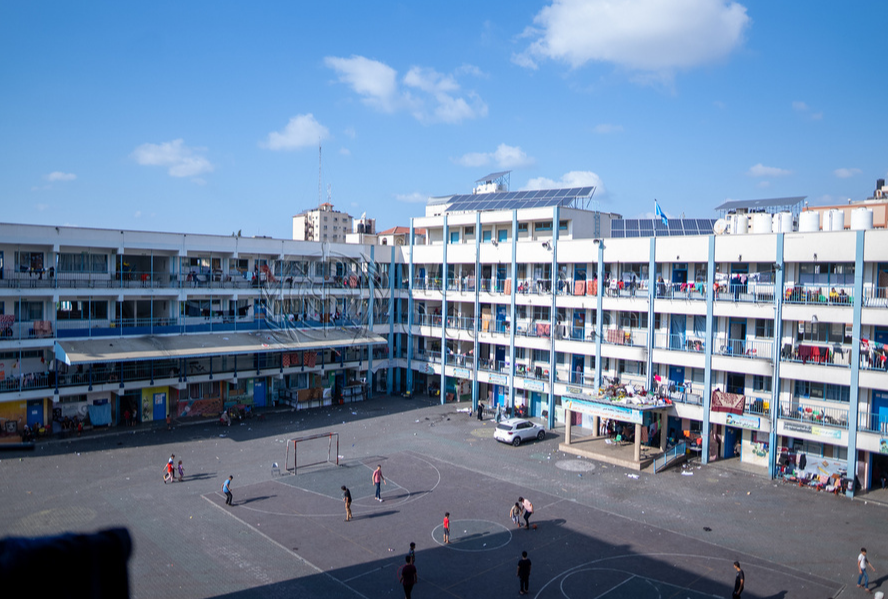 Fuel also is needed to power hospital generators and ambulances, Gaza's desalination plant, and even to bake bread, the staple for survival in wartime, Tedros and Ryan stressed. 
"Fuel is also needed for hospital generators, ambulances, and desalination plants. And we urge Israel to add fuel to the life-saving supplies allowed into Gaza," said Tedros at the presser. 
"The hospitals ran out of fuel days ago. What's been happening is we've been finding fuel and others have been finding fuel within reserve stock. People on the ground in Gaza have been working together to try and re-prioritize whatever little fuel is left.
"The choice [right now] is between keeping a desalination plant going so you have some water or supplying the hospital, or supplying UNRWA, which are housing 600,000 internally displaced people," Ryan added. 
But in the deal arranged Thursday, Israel refused to allow fuel to enter at all, contending that Hamas has been siphoning off supplies from UN agencies to fuel its weapons arsenal, being aimed at Israel.
No guarantees diversion of supplies can be avoided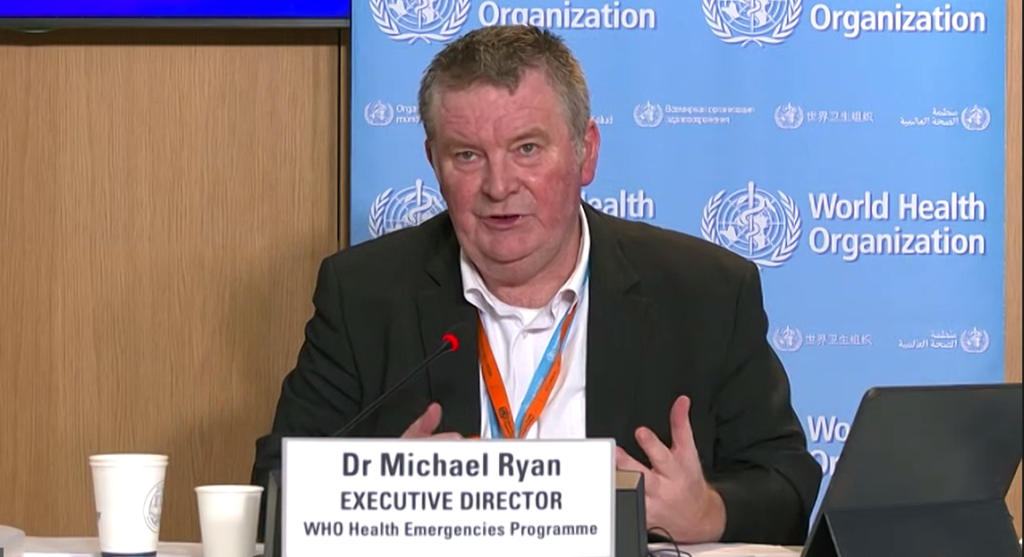 Israel also has cautioned that it will only allow aid to flow so long as supplies are not diverted to Hamas fighters: "Israel will not prevent humanitarian assistance from Egypt as long as it is only food, water and medicine for the civilian population and not diverted to Hamas," said Israel's UN Mission in Geneva on Thursday.
Answered Ryan: "There are absolutely no guarantees in the humanitarian situation that you can completely avoid a diversion of resources. This is a fact that happens. 
"We do everything in our power to ensure that that doesn't happen," he said. "But what we need is a fully supported humanitarian operation, not a token. 
"Bringing supplies through a border crossing for humanitarian assistance requires security planning, logistics planning, it is best done with people on the ground. It is best done with independent monitoring of the delivery and we do that in countries all over the world and in very difficult humanitarian situations, and then zones of actual conflict. 
"But what we need are the guarantees and the joint planning on either side.  
Campaign of retaliation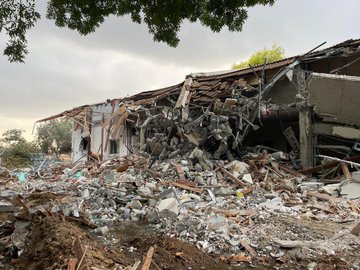 Since the mass killings of Israeli civilians on 7 October, Israel has launched an unprecedented campaign of retaliation – vowing to remove Hamas from power altogether in Gaza. It has dropped thousands of bombs in the tiny Gaza enclave, as well as demanding an evacuation of all civilians and hospitals in the northern part of the Gaza Strip, to the south.   
Hamas has meanwhile fired an estimated 5,500- 6,700 rockets at Israeli towns and cities in the country's southern and central region. Hostilities have slowly been heating up along Israel's northern border with Lebanon. And Thursday, the Iran-aligned Hizbullah launched a barrage of rockets at Israeli cities across the border after days of more sporadic clashes. 
The human damage on the Gazan side exceeds all previous Israeli-Gaza wars  – due to the unprecedented intensity of Israeli bombings over Gaza's densely populated cities and refugee camps, where few civilians have access to bomb shelters.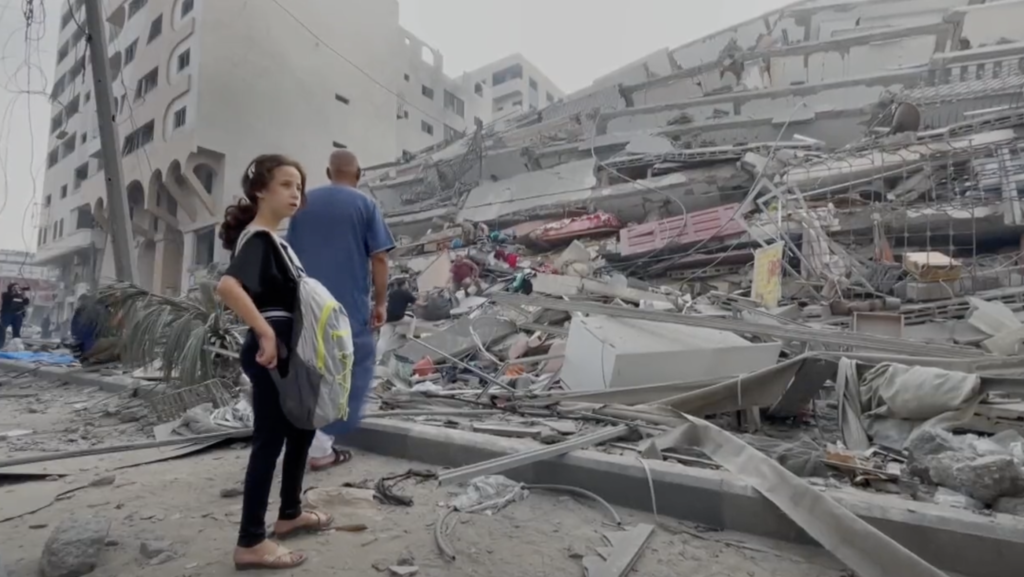 Some 3,500 Palestinians have so far perished, more than half are women and children, said Richard Peeperkorn, WHO Representative at WHO's Jerusalem-based office for the West Bank and Gaza at Thursday's briefing. Another 12,000 have been injured.
Most Israeli casualties happened during the 7 October attacks, while fewer numbers have died in missile fire, against which Israel has built an extensive system of civilian shelters. Another 203 Israelis are being held by Hamas as hostages. 
There are over one million internally displaced Gazans, including people whose homes were reduced to rubble as well as Palestinians moving southwards in line with the Israeli evacuation order – which WHO and other UN agencies have repeatedly called Israel to rescind.
Some 100,000 Israelis have been forced to evacuate homes near the Lebanese border and in rural communities around the Gaza border, some of which are now little more than burnt fields of rubble. Thursday evening, Israel's government approved a partial evacuation of the coastal city of Ashkelon, a city of 132,000 people just 13 kilometres from Gaza.  
"Like the rest of the world, all of us who have been shocked, appalled and saddened by the conflict in Israel and Gaza," said Tedros.
"The attacks by Hamas and other armed groups on 7  October that targeted Israeli civilians were horrific and unjustifiable.  At the same time, WHO is gravely concerned about the health and well-being of civilians in Gaza, who are suffering from bombardment and siege." 
Attacks on health workers and health facilities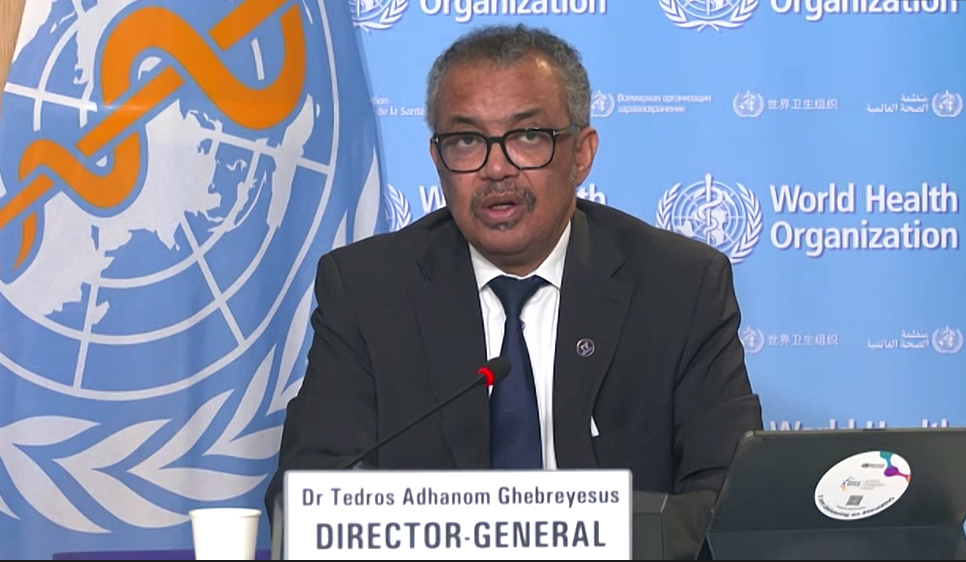 In Gaza, there have also been 59 attacks on health workers or health facilities, while in the occupied West Bank, there have been another 77 attacks on Palestinian ambulances and responders since 7 October.  
In Gaza, the worst attack came Tuesday night when some 470 people were killed in a huge explosion at Gaza's Al Ahli hospital, where many displaced civilians had been seeking shelter, WHO said. 
Regardless of who was responsible, health workers and facilities need to be left out of the circle of hostilities, said Tedros. 
"I deplore the attacks on health care in both Gaza and Israel, which have led to deaths and injuries of health workers and patients on both sides. Under international humanitarian law, all armed actors are obliged to actively protect health care. The bomb that striked Al Ahli Hospital in Gaza City on Tuesday night, and the loss of life it caused, regardless of who was responsible cannot be tolerated." 
Opportunity to prevent further escalation? 
Added Tedros, "There is still time and opportunity to prevent the situation from escalating further. 
"WHO supports the United Nations Secretary General's call for an immediate humanitarian ceasefire. We call for the immediate and safe release of hostages seized and taken into Gaza by Hamas and other armed groups, among them children, older people and those who need urgent medical care. 
"We continue to appeal to Israel and Hamas to abide by their obligations under international law to protect civilians and healthcare. We appeal to Israel to restore supplies of electricity and water [to Gaza]."
Image Credits: WHO/Ministry of Health/Occupied Palestinian Territory , WHO/Eastern Mediterranean Region .
Combat the infodemic in health information and support health policy reporting from the global South. Our growing network of journalists in Africa, Asia, Geneva and New York connect the dots between regional realities and the big global debates, with evidence-based, open access news and analysis. To make a personal or organisational contribution click here on PayPal.
link