Telehealth and Telemedicine Market is expected to hit US$ 912 billion by 2033, growing at a compound annual growth rate (CAGR) of 24% from 2023 to 2033 | Future Market Insights, Inc.
NEWARK, Del, Feb. 08, 2023 (GLOBE NEWSWIRE) — The
Telehealth and Telemedicine Market
is projected to secure a valuation of US$ 106.0 billion in 2023, and is likely to be valued at US$ 912.0 billion by 2033. The market is anticipated to capture a CAGR of 24% during the forecast period.

Growing demand for advanced technology, mental health, and chronic diseases are the factors that drive the market growth. Rising adoption of telehealth and telemedicine for better healthcare and low-cost services are flourishing the market expansion. Increasing diabetes patients, old-age population, and chronic pain are estimated to boost the demand for telehealth and telemedicine.
Innovation of novel technologies enhances the efficiency of healthcare services through the digital platform. The rising number of radiological tests for heart-related diseases is advancing the market size. Patients' growing demand for telehealth and telemedicine to reach physical and mental consultants or experts for a quality of life.

Download Sample Copy@

https://www.futuremarketinsights.com/reports/sample/rep-gb-14379
The increasing number of healthcare providers, advanced laboratories, and clinics propel market growth. The government initiative programs, prominent manufacturers, and growing investment are expected to propel market opportunities.

Innovation by Healthcare Manufacturers Drives the Market Growth

Healthcare manufacturers are growing the market with the adoption of novel technology. These manufacturers develop several healthcare application tools to help patients by providing their services through online doctors, driving market growth. These doctors consult their patients and monitor them to detect their diseases early.
The main motto behind this innovation is to reduce the patient's cost and traveling expenses, and quick monitoring results are expanding the market growth. Various developing countries are launching telehealth and telemedicine programs to raise patient awareness. The increasing demand for telehealth and telemedicine to provide remote patient monitoring is advancing the market growth. A few programs launched for telehealth services are TELEKART and Whole System Demonstrator.

Key Takeaways:

The telehealth and telemedicine market are expected to have a valuation of US$ 4.4 billion by 2033.
With a CAGR of 3.1%, the global market is increasing from 2022 to 2033.
The United States telehealth and telemedicine market is anticipated to expand at a CAGR of 23.8% through 2033.
With a CAGR of 23.0%, the United Kingdom market significantly uplifts during the forecast period.
China market is expected to secure a CAGR of 23.3% over the forecast period.
Japan market captured a CAGR of 22.3% from 2023 to 2033.

Who is winning?

The prominent players are launching innovative products in the market by acquiring maximum output. These players focus on providing better healthcare equipment to the patients as per their requirements. The prominent players invest millions of dollars in research and development activities to carry out unique products and services in the market. These players adopt several marketing tactics, which include collaborations, partnerships, mergers and agreements.

Ask an Analyst@

https://www.futuremarketinsights.com/ask-question/rep-gb-14379

Other Key Players in the Market are:

Medtronic
Allscripts Healthcare Solutions Inc
GE Healthcare
Siemens Healthineers
Cerner Corporation
BioTelemetry
Koninklijke Philips NV


Recent Developments in the


Telehealth and Telemedicine


Market is:

In July 2021, Estshara invested US$ 5,00,000 to provide telepharmacy services and online consultations to patients.
In May 2021, Teladoc Health announced its partnership with Vivo to enhance the quality of healthcare services through telemedicine in Brazil.
In Dec 2021, BioTelemetry announced an agreement to merge with Royal Philips to advance its portfolio.


Telehealth and Telemedicine Market segmentation by Category


By Component:

Software & Services
Hardware

By Mode of Delivery:


By Application:

Teleconsultation
TeleICU
Telestroke
Teleradiology
Telepsychiatry
Teledermatology
Other Applications


By End Use:

Providers
Patients
Others


By Region:

North America
Latin America
Europe
South Asia & Pacific
East Asia
The Middle East & Africa (MEA)

Browse full Report@

https://www.futuremarketinsights.com/reports/telehealth-and-telemedicine-market

Table of Content


1. Executive Summary | Telehealth and Telemedicine Market



1.1. Global Market Outlook
1.2. Demand-side Trends
1.3. Supply-side Trends
1.4. Technology Roadmap Analysis
1.5. Analysis and Recommendations

2. Market Overview

2.1. Market Coverage / Taxonomy
2.2. Market Definition / Scope / Limitations

3. Market Background

3.1. Market Dynamics
3.1.1. Drivers
3.1.2. Restraints
3.1.3. Opportunity
3.1.4. Trends
3.2. Scenario Forecast
3.2.1. Demand in Optimistic Scenario
3.2.2. Demand in Likely Scenario
3.2.3. Demand in Conservative Scenario
3.3. Opportunity Map Analysis
3.4. Investment Feasibility Matrix
3.5. PESTLE and Porter's Analysis

Request for Report Customization@

https://www.futuremarketinsights.com/customization-available/rep-gb-14379

Explore FMI's related ongoing Coverage on


Healthcare Market Insights


Domain

Eosinophilia Therapeutics Market Size:
The global eosinophilia therapeutics market is anticipated to reach a market value of US$ 413 Million in 2023 and US$ 739.62 Million by achieving a CAGR of 6% in the forecast period of 2023–2033.
ePharmacy Market Share
:
By the end of 2033, the worldwide ePharmacy industry is expected to have grown at a 14.3% CAGR from its US$ 81.5 billion market size in 2022 to US$ 351.9 billion.
Injection Pen Market Demand:
The injection pen market is expected to grow at a 7.0% CAGR, from a market worth of US$ 40.7 billion in 2022 to US$ 85.8 billion by the end of 2033.
Cellular Reprogramming Tools Market Growth:
By the end of 2023, the market for cellular reprogramming tools is anticipated to be worth US$ 400 million, according to Future Market Insights. The market for these instruments is expected to increase globally at a CAGR of 5.7%, reaching US$ 700 million by 2033.
Dementia Management Market Trend:
The global dementia management market is anticipated to reach a market value of US$ 35 million in 2023 and to reach a market value of US$ 75.56 million by achieving an 8% CAGR from 2023 to 2033.

About Future Market Insights, Inc.

Future Market Insights, Inc. is an ESOMAR-certified business consulting & market research firm, a member of the Greater New York Chamber of Commerce and is headquartered in Delaware, USA. A recipient of Clutch Leaders Award 2022 on account of high client score (4.9/5), we have been collaborating with global enterprises in their business transformation journey and helping them deliver on their business ambitions. 80% of the largest Forbes 1000 enterprises are our clients. We serve global clients across all leading & niche market segments across all major industries.

Contact Us:


Future Market Insights, Inc.


Christiana Corporate, 200 Continental Drive,

Suite 401, Newark, Delaware – 19713, USA

T: +1-845-579-5705

LinkedIn
|
Twitter
|
Blogs
|
YouTube
For Sales Enquiries: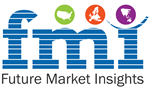 link