Advanced Medical Healthcare Equipment enriches people's lives, providing more accessible solutions for at-home medical care
"We're so pleased with our success when it comes to doing something helpful and being of service to people," says Amir Mohammadi, founder and director of Advanced Medical Healthcare Equipment. 
Since opening his West Vancouver store in January 2018, Mohammadi can see firsthand that his small, local business is truly making a significant difference in enriching and empowering people's lives, especially those who are frustrated with mobility issues or need better, more accessible solutions for at-home medical care. 
Post-surgery, in particular, many folks are at a loss when returning to their homes, often feeling unstable, unsafe and unsupported while they recover. Our aging population also has special needs, whether in their homes, assisted living, or long-term care facilities. 
A niche was definitely in the market, and clearly, Mohammadi recognized that.
Industry knowledge with an empathetic approach
"As a biomedical engineer, my background for twenty years was in dealing with medical equipment," he explains. "I worked in hospitals as a medical equipment technologist alongside surgeons, doctors, and nurses for years. I saw a gap for home medical equipment that needed to be filled." 
Mohammadi continues that many customer referrals come from healthcare professionals who know what they want for their patients.
"Then, those patients come to us to provide that equipment," he describes. "We also help seniors in care centers and assisted living homes who can't do certain things."
Most people experiencing medical challenges are open to friendly, expert advice, and Mohammadi says they consistently receive requests from clients directly. However, he also emphasizes that their concerned families often have questions, seeking expertise as those who advocate for their loved ones who perhaps can't do so for themselves. 
Advanced Medical Healthcare Equipment prides itself on offering years of experience to guide clients in making the best decisions for their own unique needs and concerns. After all, there is no one-size-fits-all with healthcare solutions, but Mohammadi wants clients to know that their options are plentiful. 
Collaboration is key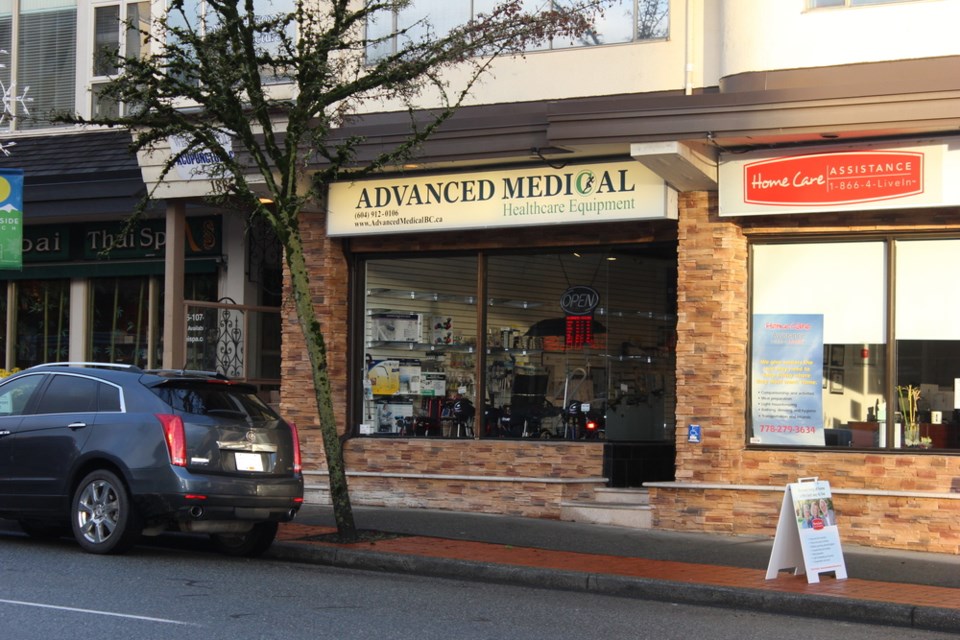 Working alongside occupational therapists, physiotherapists, and kinesiologists to achieve the best outcome for each individual is a natural fit for Mohammadi, with his experience in the field and relationships with those medical experts.
"My passion has always been helping and assisting patients with mobility problems," he says. "I like to think of my business as a one-stop shop for everyone, and for seniors needs in particular." 
Mohammadi is always searching for new products to introduce to his lineup at the store, travelling the globe to trade shows where "every year there is something new from manufacturers." 
Seeking out these new technologies keeps things interesting, explains Mohammadi, and introducing them as a means of helping his clients in West Vancouver is one of the most gratifying aspects of providing service.
Ultimately, customer service is crucial in the healthcare business, and Mohammadi says: "We listen, we spend time, eventually we will find a cost-effective solution for our clients."
To learn more about Advanced Medical Healthcare Equipment, visit in-store at 1863 Marine Drive, West Vancouver or online at advancedmedicalbc.ca.

link